xX_CutePixel_Xx
February 7, 2020 @ 6:00 pm

-

9:00 pm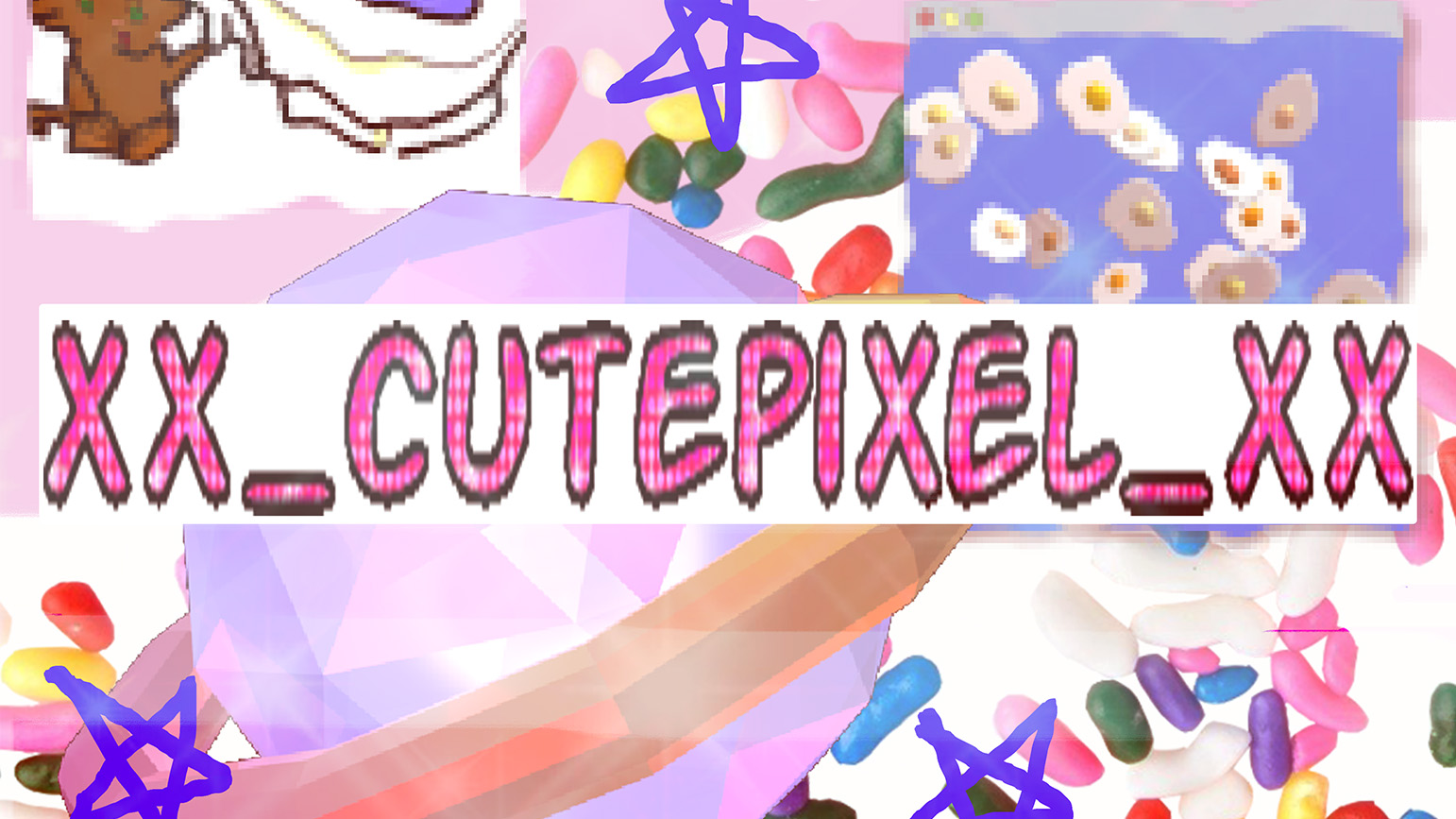 Artist Statement:
What makes pixels on a screen cute? Why do we yearn for old websites? Our individual childhood experiences overlap in a shared experience characterized by websites like Deviantart and Tumblr, anime shows like Sailor Moon and Cardcaptor Sakura, along with games like Animal Crossing, Neopets, Webkinz, and Pokemon. The distinctive and unique aesthetic of web spaces in the 2010s, a sometimes saccharine sometimes grotesque mix of cuteness and randomness, has faded in popularity and little similarities remain in typical, current online media. However, these influences have had a lasting impact on our conception of what makes something "cute," along with sparking our interests in computers and online spaces.
We have found that making work in this space resonates largely with a specific audience online, and wish to investigate how nostalgia plays into placing humanity back into data-driven, web or creative technological works. Are we drawn to these pieces because they remind us of a time when technology was more naive? Why have cultural milestones like Neopets or Tumblr not stood the test of time? In our show, we will explore what it means for digital representations to be "cute" or nostalgic, deconstructing the word as it relates to 2010s digital culture.
With a team consisting of fine art, CS and HCI students, we will be mixing illustrative media, interactive art, computationally generated works and sculptural pieces as we explore the theme of internet nostalgia and what makes a pixel cute.
Artists:
Eileen Lee (BHA, '21)
Connie Ye (BCSA, '21)
Alyssa Lee (BCSA, '21)
Yixin He (BCSA, '20)
Lexin Yuan (BFA, '21)
Lauren Zhang (CS, '21)
Opening reception: February 8, 6-9pm