wats:ON Festival: NOW.
November 7, 2019 @ 5:30 pm

-

November 9, 2019 @ 10:00 pm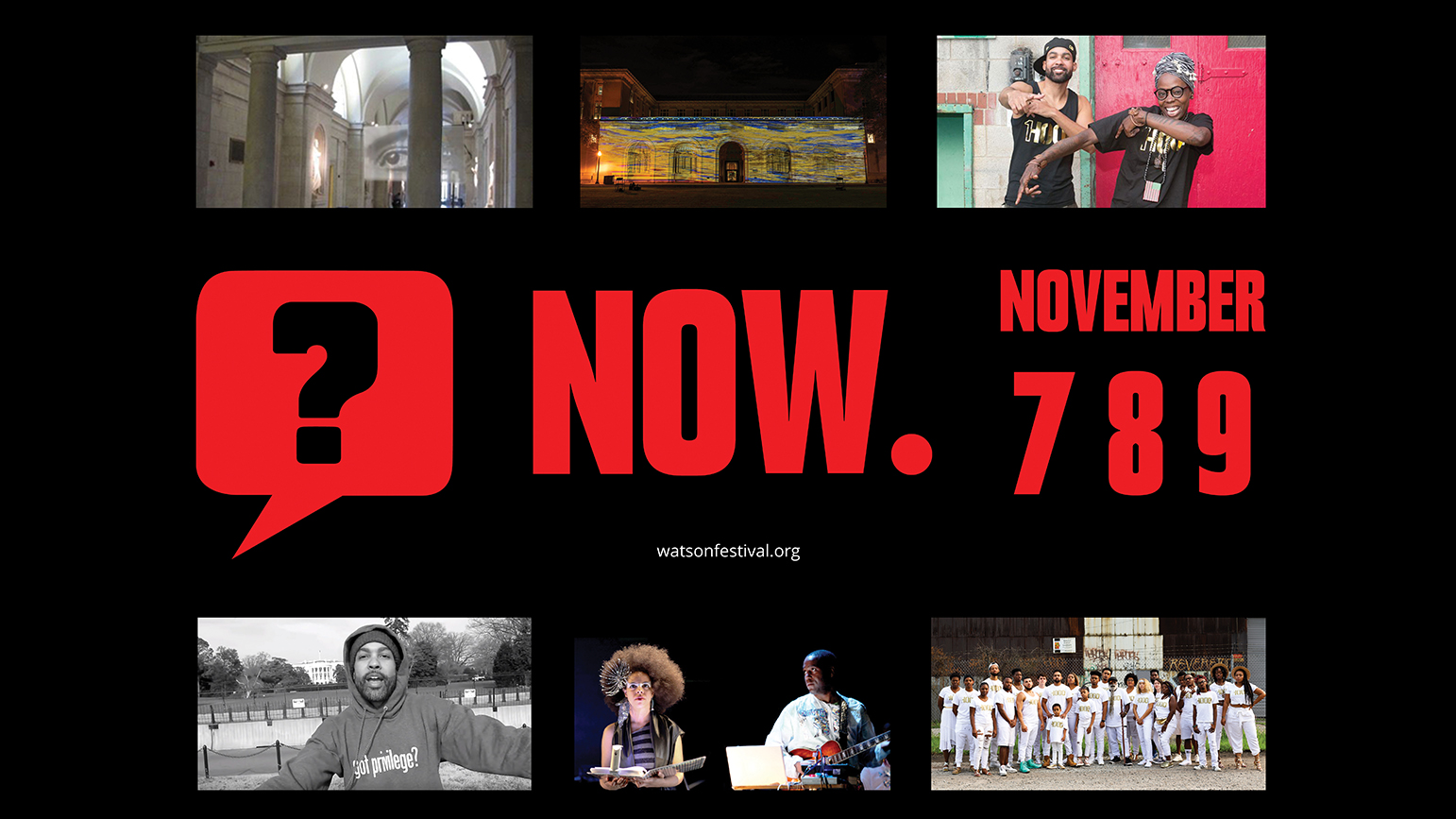 The wats:ON Festival is an interdisciplinary arts festival, bringing an eclectic and diverse range of internationally acclaimed and emerging artists and their work to Carnegie Mellon University.
NOW. takes on the spirit of Activism, with artists and work tapping into the zeitgeist of our current climate to redirect culture.
Schedule:
Anyanwu: Sound Installation by Mendi + Keith Obadike
Thursday, November 7 – Sunday, November 9
More info
Jasiri X: Musical Performance and Artist Talk
Thursday, November 7
5:30pm: Reception, CFA Great Hall
6:30pm: Artist Talk, CFA Kresge Theatre
More info
Music Video Premiere: Speak No Evil featuring Jasiri X and Blak Rapp M.A.D.U.S.A.
Thursday, November 7
6:30pm: Premiere Screening, CFA Kresge Theatre
More info
Book of Light: Sound-Light Performance by Mendi + Keith Obadike
Friday, November 8
6:30pm: Performance, CFA west facade
7:30pm: Reception, CFA Great Hall
More info
Blak Rapp M.A.D.U.S.A.: One-Woman Play
Saturday, November 9
5:30pm: Memoirs of an Artivist, CFA Kresge Theatre
More info
Musical Performance with Jasiri X, Blak Rapp M.A.D.U.S.A., and artists from 1Hood Media
Saturday, November 9
7:00pm: Reception CFA Great Hall
7:30pm: Music Performance, CFA Great Hall
More info