Mambo Number Infinity: Sequence 200
February 14, 2020 @ 4:30 pm

-

February 15, 2020 @ 12:00 am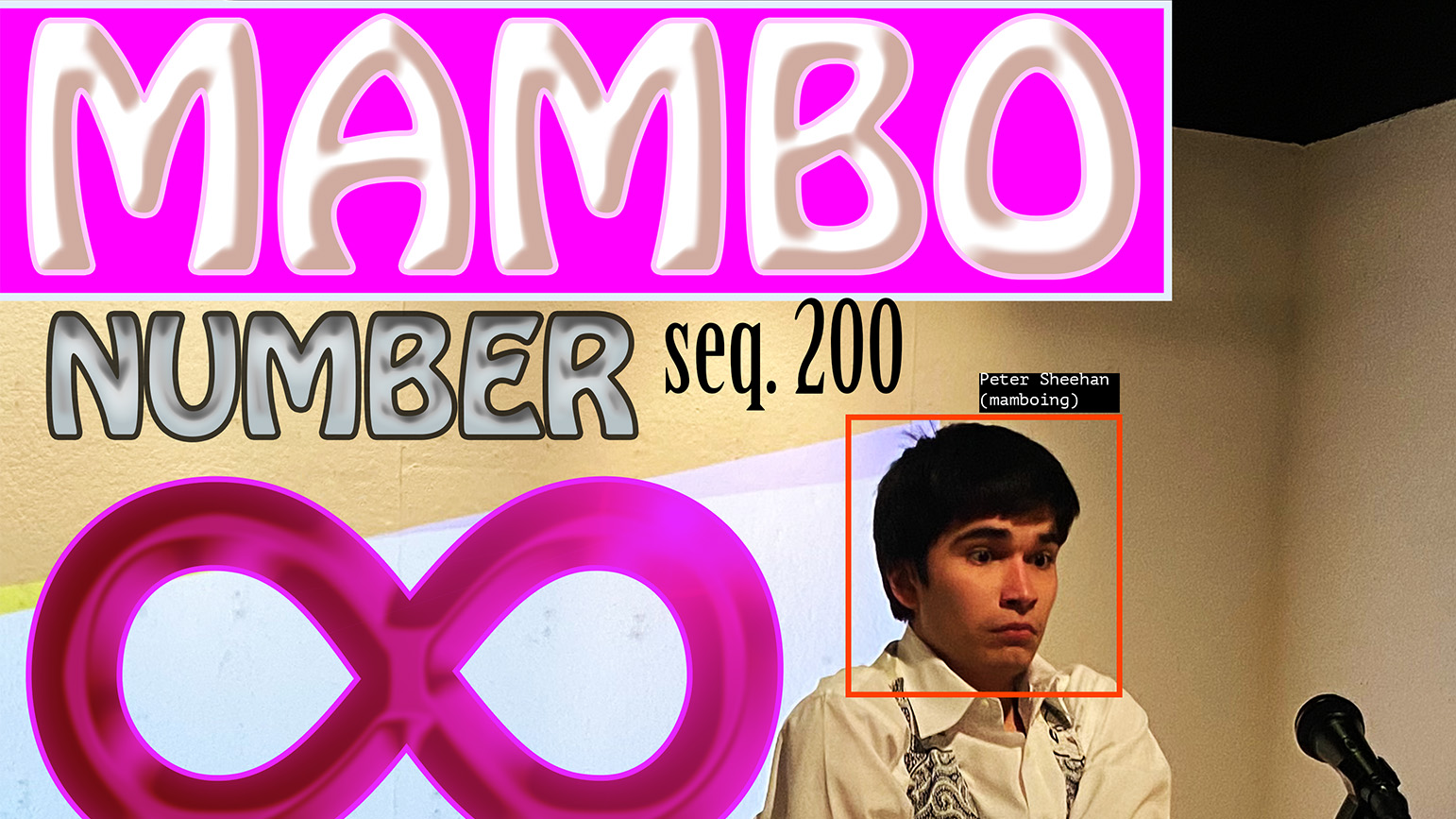 A Valentine's Day Dance Party and Durational Performance!
How long can Peter Sheehan (BFA '20) mambo? This is the question for which the answer will probably be, it doesn't matter. What does matter is that you're invited to mambo too, so bring your friends, your families, and your dancing shoes because it's about to get SWEATY at the Frame (quite literally).
"Mambo Number Infinity: Sequence 200" is a durational performance in which Peter dances to a mambo for 200 sequences, accompanied by a generative loop of Perez Prado's "Mambo No. 8." Each time they count, the mambo will increase in length, meaning it will be quite a long performance.
Accompanying will be the dancing of all of you, a table of essays and readings on mambo, and a small station to watch the ways Prado's mambos have diffused into culture and the ways mambo has been disciplined, authorized and streamlined over the course of the last century.
Note: If you can't make it, or are interested in looking at mambo rather than participating, I invite you to watch the livestream the day of, here.