KR Pipkin: 24 Hour Water
October 6, 2017 @ 7:00 pm

-

October 11, 2017 @ 10:00 pm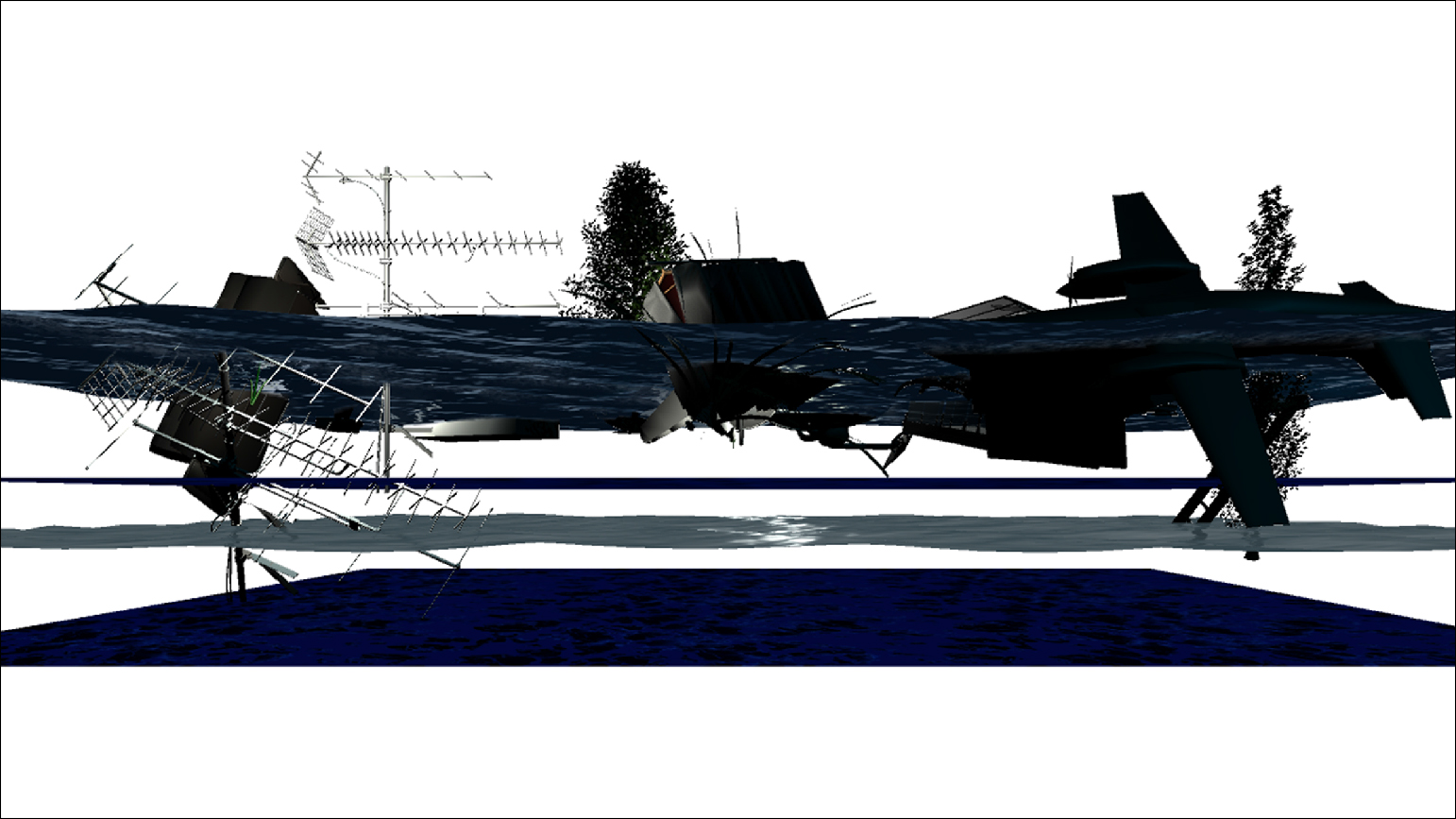 Powder Room presents a solo exhibition by KR Pipkin MFA '18.
Exhibition Opening: Friday October 6th, 7-10pm
Public Hours: October 7th and 8th, 3-6pm
Digital water is a constant. It is stable; a flat plane, catching the light. It is a moat or a stream, a barrier, a border at the end of the world. It is a repeating animation, a tile, an argument. It is an abstraction. It is free to download.
The objects of 24 Hour Water are not in danger. They are not breaking, sinking, or drowning. The plane rises around them, intersects with them, and moves through them. Each exists simultaneously with the idea of water, taking advantage of a system of logic where two objects can perfectly overlap without displacing each other, destroying each other, or becoming each other.
24 Hour Water is new drawings, sculpture, video, and generative work.