Earthly Delights
November 30, 2017 @ 4:30 pm

-

December 3, 2017 @ 5:00 pm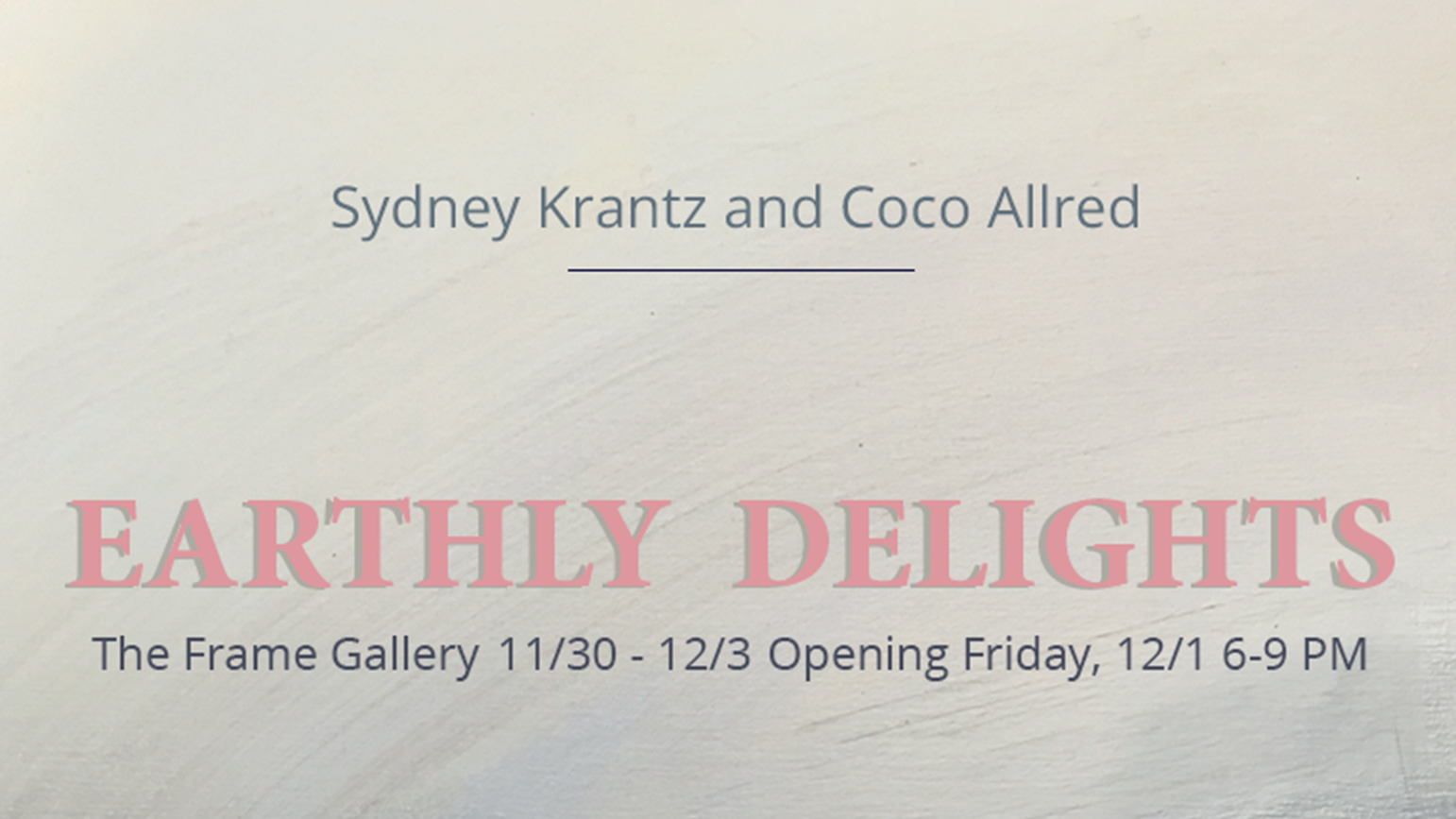 Earthly Delights is an exploration of a utopian world. Through painting and installation, undergraduates Sydney Krantz and Coco Allred have created an ethereal scene that offers its audience a much needed respite.
Allred combines the mechanical and manual processes of painting, printmaking, and paper cutting, Allred's tyvek tapestries cascade, peel, and lift from the gallery walls. Somewhere in between a stage and its scaffolding, Earthly Delights is both a space for performance and observation. Pockets between panels of paper become cocoons. Layers of shadow move across the floor in the passing light. The work becomes a setting for reflection, rejuvenation and gathering.
Krantz's paintings feature masses of pinks and greens and ochres atop fields of undulating color and light that work together to create heavenly spaces. Grounded in lush, land like forms, these spaces draw on our sensorial earthly experiences, while imagining something beyond them. Each painting depicts these heavenscapes from a different perspective. Within this series, these spaces are explored from inside, from above, from miles away, and from under a microscope. Through these articulations, Krantz invites the viewer to consider the idea of a world that's both terrestrial and sublime, a world that elevates our earthly delights.