CAS Lecture: Theresa Devine
September 13, 2018 @ 4:30 pm

-

6:30 pm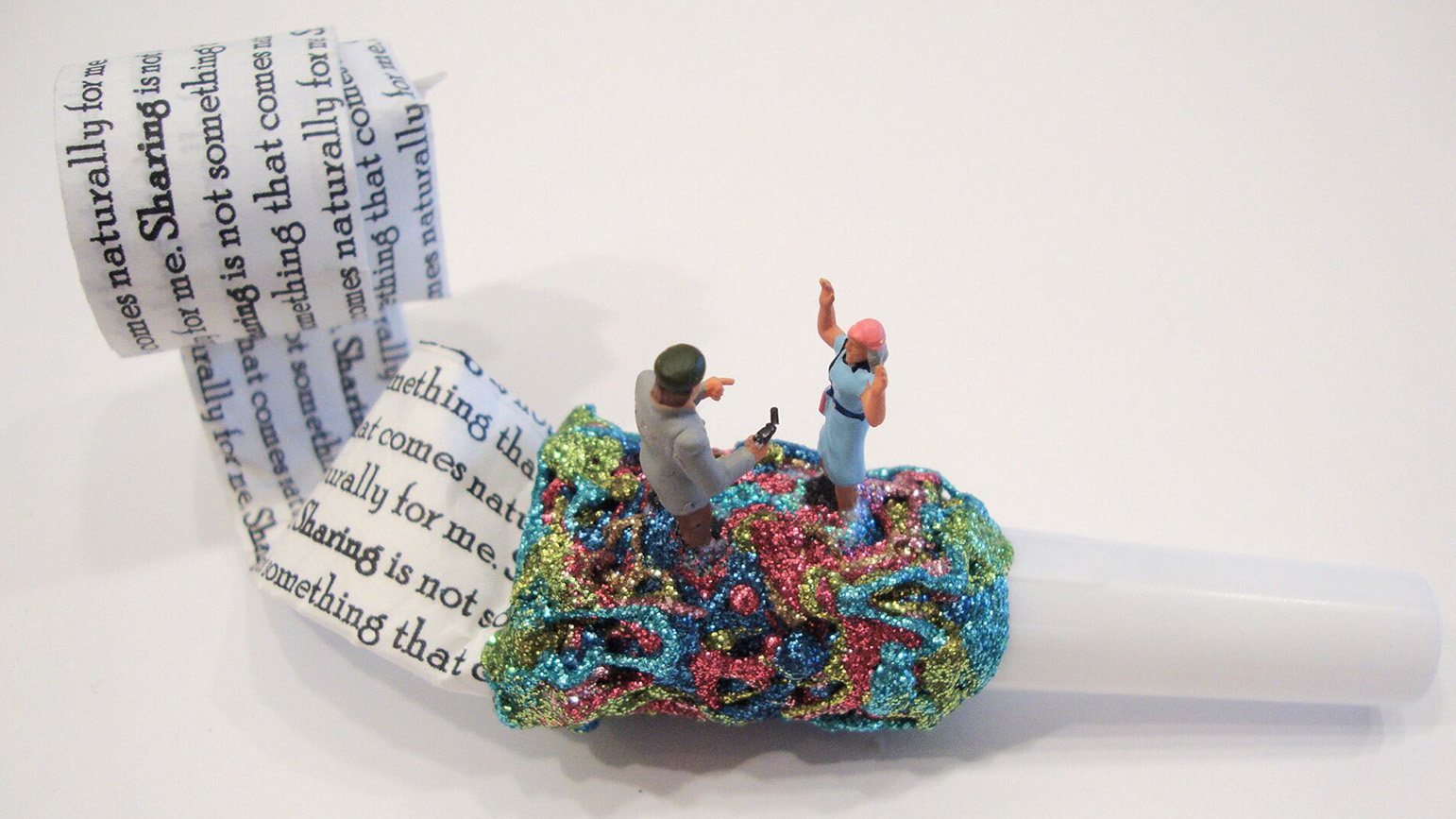 Atelier production of artwork is the activity of "practice as research" which holds the belief that, unless praxis, the process by which a theory is explored, can be directly experienced — assessment is made by way of documentation that reconstructs the practice. While this type of scholarship is valuable, studio work has opportunities to ascertain new creative paths. It is an adventurous journey and, without the studio experience, a complete understanding of theory is not possible. Theresa Devine talks about explorations in her studio and the discoveries of hidden knowledge she has made in building her body of work, Ce n'est pas un jouet: This is not a toy.
Theresa Devine, MFA, is an Associate Professor in the New College of Interdisciplinary Arts and Sciences at Arizona State University. Theresa received her BFA in Painting and Printmaking at Texas A & M University Corpus Christi in 1991 and her MFA in Painting at University of Houston in 1994. She is an interdisciplinary artist and a scholar exploring the relationship of games, play, and art to discover how they can be activated for social change. She is driven by the belief that art and play transforms people on an elemental level, and if these components permeated humanity at its foundation, the world would be a place where creativity, sharing, inclusion, justice, deep wisdom, critical thinking, and nuanced problem-solving were deeply valued. An overarching goal of hers is the development of works that seek to establish an understanding of how play can promote human understanding and growth, through an approach that is playful in nature, and fine art in execution. She believes that through a greater understanding of art and play, a road to creating a more just and inclusive world can be exposed and that this path can be opened up for others to make discoveries of their own.
This lecture is presented by the Center for Arts in Society.